Consider staying in a condo or vacation rental home.
These homes are fully furnished & equipped with most amenities including a kitchen, laundry & many of the comforts of your own home & reasonably priced. Check out "Vacation Rentals by Owner."
Keep snacks, drinks and mini-meals in your room
If you do stay in a hotel room, utilize the small refrigerator in your room, store milk for cereal,sandwich fixings for lunch, beer for happy hour, & fruit for snacks. If you have an in-room coffee maker, heat the water to mix up instant oatmeal for breakfast.click for more info ThisMommySavesMoney.com
Check out airline sales or offer pages
Go direct to an airline's specials page & you might find a deal not typically found on a general travel website. You can also sign up for discount travel emails that consolidate many specials from various airlines. Try smartertravel.com or Travelzoo.com.
Avoid extra airfare costs like baggage fees
Try & stick to a 1 bag vacation. This will avoid baggage fees, improve your mobility, & reduce the stress of lugging multiple bags on your journey. Shoes & heavy coats are space grabbers so try & limit these. Other clothing can be rolled up for maximum space efficiency.
Get Travel Insurance
This may sound like an unnecessary expense but can save you thousands if you were to get sick or miss a flight while on vacation. Many travel insurance companies offer cheap policies & will give you peace of mind. Check out companies like Travel Guard & Travelex Insurance for good but inexpensive coverage.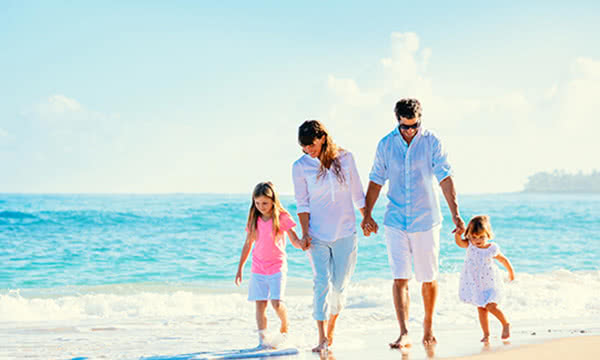 Eat like a local
If you're not on an escorted tour or staying at an all-inclusive resort (where meals are included in the price of your vacation), find neighborhood restaurants or pack lunches made from items picked up from local grocery stores, and you'll save money.
Bargain for souvenirs
In places like Asia, Mexico and the Caribbean, don't be afraid to bargain at a street market. Just don't come down too low if you've found an item you really want.