What theme you want for your kid's birthday can be determined by the time of the year. For example, if it is near to Christmas, some of the party crafts can be related to Christmas. However the important thing to stress will be the emphasis is on the kid's birthday and not be 'overshadowed' by that festive season. Here are some unique craft ideas and activities for your child's party that you might want to check out.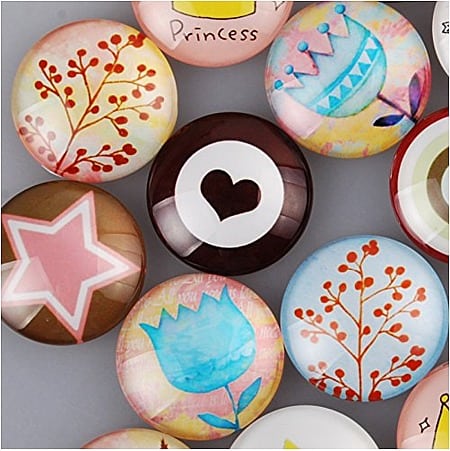 Coloring, Painting and Drawing. These craft ideas are a big hit both with kids and host. For the host, either you prepare black and white pictures for the kids to color or let them have free expression by encouraging them to draw pictures of their family, their pet and friends. They can then color or paint them.
Paper Mache. This art form is very easy to do and requires paper (newsprint is ideal), adhesive, paint brush, plastic table covering and paint. It is best to prepare everything before starting. Firstly, tear the newspaper into strips along the grain. You can make your own adhesive or buy commercial ones. When you have decided which glue to use, the next thing to do is to decide what to make. To start is it advisable to use something to mould on. Examples of moulds you could use are balloons, bowls and plates. Balloons are cheap and indispensable. No release agent is needed. The balloon will tear itself away from your dried paper mache easily when burst. You will need to apply a release agent to bowls and plates before using to prevent the paper mache from sticking to them. Release agents used must be applied very thinly.
Examples of release agent you can use are vaseline, cooking oil, washing up liquid and cling film (this will not leave any residue but will give a slightly wrinkled texture on the mache). Paste the strips of paper both sides with a paintbrush. When it is completely dry, you can gradually build up as many layers as you require until you have the required thickness.Then paint with two coats of emulsion paint to seal it and kill the newsprint. Favourite items made from paper mache are birds, animals and fishes.
Paper Birthday Hats. Your party guests can get together to make their own party hats. This is the simplest to do and befits the occasion. All each child needs to do is to fold a standard size piece of paper into a cone Then an elastic string can be attached to each side of the hat. This can be done by tying or with a staple. If you want to use the tie method, invest in some round paper hole protectors, the kind that is used for ring-bound notebook binders.
Noodle Necklaces. You can find all kinds of different shapes of macaroni noodles to use to make into a necklace. These can be strung together on an elastic string and hung around each kid's neck.
Homemade Journal or Diary. Each child will be given an ordinary notebook and encourage to do their own decorations. They can draw on the cover or decorate them with paraphernalia like beads, sequins, glitter glue, fake gems or other objects. Tell them that they can take their journal home and use it as a diary to express their own thoughts, tell stories or to record their daily lives.
Foam Magnets. These are easy to make. This project involves making different shapes out of foam with cookie cutters. Then a magnet is attached to the back.
Make and decorate cookies. Ask the child to help with the preparation of the cookies. However, if you want to eliminate the possibility of messing up the place, then prepare the dough first and give each child a piece of dough for their own creation. Give them a cookie cutter and encourage them to cut out their favorite shape of cookie. After the cookie is done, the kids can decorate them. Some decorating candy favorites are smarties, cinnamon bits and other colorful confetti bits. You can also let them top off the cookie with a white or colored frosting.